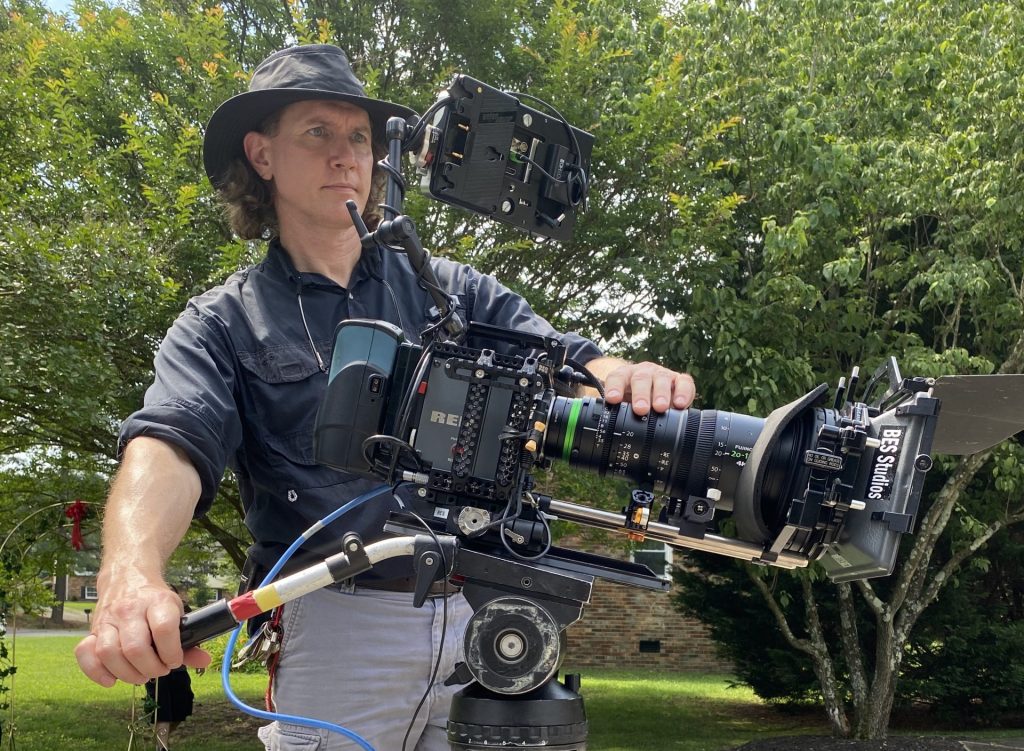 Doug Bischoff
Ceridwen Productions is the home of cinematographer, colorist, and drone pilot Douglas Bischoff. I got my start in video back in the early 2000's by trying to shoot a multi-camera, reality-tv style medieval quest show on a pair of DVX-100a cameras. That…. didn't ever see the light of day, but it did create a love of telling stories through the visual medium.
Celtic Rock Musician
I took a break from the video production world to tour with Celtic Rock band "Coyote Run." These six years saw me playing guitar, bagpipes, whistles, harp, didgeridoo, trombone and more from Virginia to California, and across the pond in Ireland, Scotland, and Wales.
During this time I wrote music for film and television, including the soundtracks for the film "The Hardest Six" and MMORPG "Istaria." While I don't compose any more, I do enjoy performing when the opportunity arises!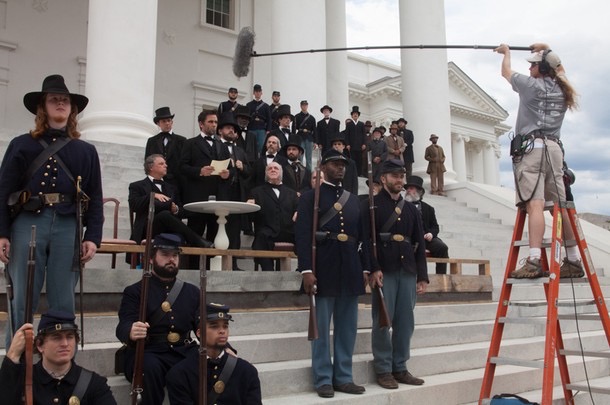 Back in Production
Years later, I was back in the video production business. Only this time I started in audio and audio post. I worked on small- and large-scale productions including as Boom Operator for the film "Killing Lincoln." This experience in particular taught me how to work on a large set environment.
At the same time, I began to learn other areas of production through my work at one of the largest production studios in Virginia, BES Studios. There I learned Grip and Electric fundamentals, Production Coordination, and stepped back into the world of the Camera as Assistant Camera.
By Land and By Air
This led me to a wonderful few years as Assistant Cinematographer to DP Jeff Victor on a documentary tour of Europe and the Middle East with Moriah Films and Director Rick Trank. The experience was not only a tour-de-force in small-crew film production, but also a golden opportunity to learn the craft of cinematography from one of the best in the business.
On top of that, during this period I obtained my FAA Part 107 pilots license to fly small "Unmanned Aerial Systems," more commonly referred to as "drones." This has given me the tools to take my love of flying and combine it with my love of cinematography.
Independent Production
Now, from our home base in Richmond, Virginia, I am a commercial cinematographer with a passion for independent narrative film projects. Ceridwen Productions, named for the goddess of inspiration and knowledge from Celtic history, aims to help Directors and Producers find the technical and artistic team to help them bring their projects to life through video, audio, and visual effects.
We have a team of experienced, hardworking crew that we love working with. We are comfortable helping newer filmmakers learn their craft, including providing on-set instruction to crew members just getting started. Our goal is to provide big-budget results on independent budgets.
For more information about what we can provide, check out the other sections of our website!